Author, Photographer, Musician, Publisher
Welcome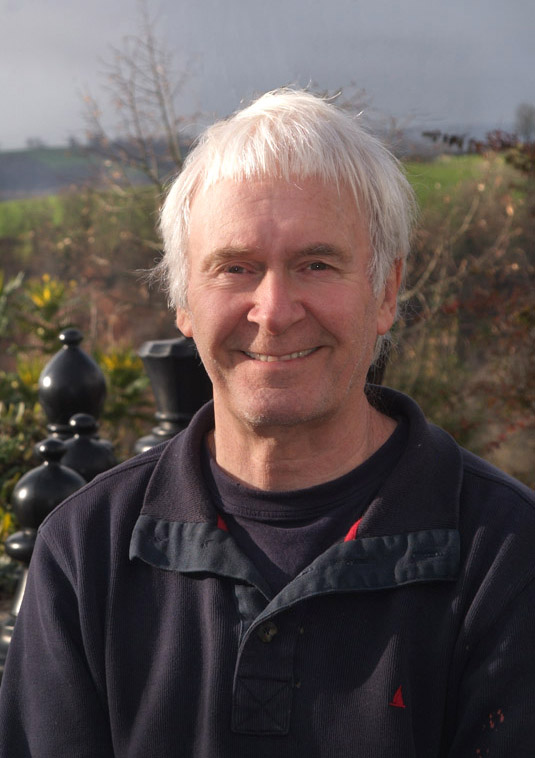 to my Website
I'm an independent author and publisher. You can read a sample of my projects and published work by clicking on the titles below. Paperback and e-book sales are handled by Amazon via my publishing company
RoseTintedSpecs Imprint
.
From my
Music
page you can also listen to some of my songs. Short scores and lead sheets can be downloaded without charge.

I'm no longer tooled up for professional photographic work but have a dozen pictures under

Photographer

that I change regularly. All my active projects are photographic so I am out every day with the camera. I have removed my contact page because of spamming but can be reached at david @ ramblingrose.eu
Titles in Preparation

For the Autumn of 2019 I had the idea of drawing several projects in to a new series called Anorak's Guides. Says everything! Part of the delay in preparing titles for publication is the irrelevance of text accompanying photographs. I also have the notion that people are increasingly storing and displaying their pictures on a phone or tablet. The Guides are therefore 4 inches x 6 inches (pocket size) and about 200 pages each.

I am not impressed with trade colour printing, so what is the point in putting out a large format that does not do the photography justice? The cost is also ludicrous and out of my hands. I have pitched the titles at £19.00. Expensive, yes. Amazon will graciously pass on a royalty of £1.73 to me as publisher on a UK paperback sale. This I then share with the author. These figures about the publishing industry speak for themselves. On the up-side, the Kindle e-book version will be much cheaper and will display the photographs in a bright form in much better resolution. I may do a bundled paperback/ e-book deal.

Many more photographs need to be taken for several of the titles but I plan to get four of them published before the end of the year. My Photographer page is currently showing T-shirts that will give an idea of the contents of Volume 8.

Volumes 1-11 Anorak's Guides projected titles:

1) Beach Photography 1 People
2) Beach Photography 2 Promenade
3) Beach Photography 3 Footprints
4) Beach Photography 4 Footprints bare
5) Cemeteries
6) Falling leaves
7) House numbers
8) T-shirts
9) T-shirt numbers
10) Veteran and Vintage cars
11) Wedding photography
Published Work
Seaside Frolics: Whitstable, Tankerton & Herne Bay
(

2nd edition)
This is the definitive book of pictures of these three towns on Kent's North Coast through the seasons (I have yet to be challenged on this!) There is a new layout and many more pictures including the originals from between 2003 and 2006. It is the first in my (as publisher) Collections series. Large format (8" x 10", 254.0 mm x 203.4 mm) paperback, photography with 181 photographs, full colour. The e-book is a facsimile of the paperback.
Notes on the Botany of the Bible
This was written in the 1920s by an amateur but knowledgeable botanist with a passion for the Scriptures. I photographed the entire exercise book and updated everything. The book
is the first in my Reference series and, as far as I know, the only such reference book in existence. Large format (8" x 10") paperback, reference with line drawings, mono. The e-book is a facsimile of the paperback.
Penny Lane goes to Italy
This is a comedy drama about two Little People, sons of an Italian count who rob a Swiss bank of money belonging to the family that was lent to the Nazis during WWII. It is the first in a series of stories set around Europe with the Penny Lane Agency linking them. Trade paperback (5.5"x 8.5", 140 mm x 216 mm), fiction, with line drawings, mono. Also an e-book.
Poems Writ for Lublu: A Tragedie in Fifty-one Sonnets
This is a sequence of sonnets in the Elizabethan form. Of my goal of 155 (one more than Shakespeare wrote to his loves) I had written 51 at the time of The Lady's death ("the Tragedie.") Trade paperback (5.5"x 8.5"), poetry, illustrated, mono. Also an e-book.
Triad
A thriller about the abduction of teenagers across Europe for sex slavery by a criminal syndicate and Hong Kong's notorious 14K triad. It is essentially a love story with action across Europe and Asia. Trade paperback (5.5"x 8.5"), fiction, mono. Also an e-book.
Editing
Editing of two forthcoming works by author Rose MacFarlane for RoseTintedSpecs Imprint is ongoing

.