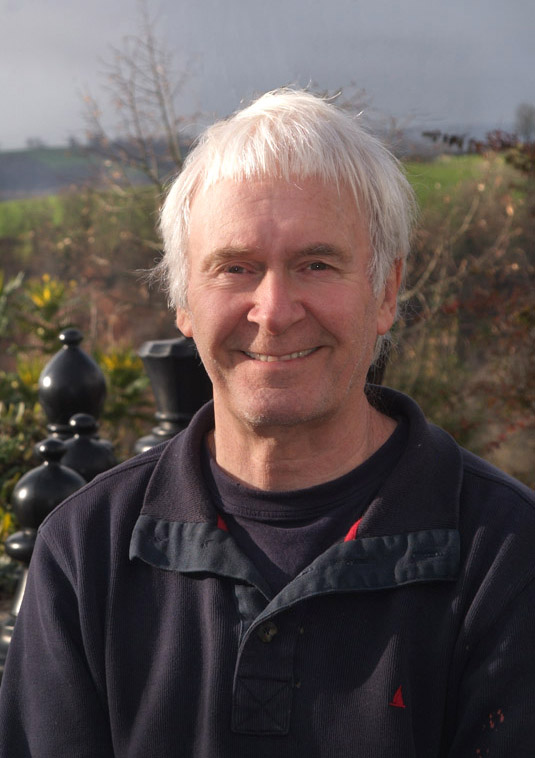 Welcome to my Website


I'm an independent author and publisher. You can read a sample of my current published work and projects by clicking on the title below. Paperback and e-book sales are handled by Amazon via my publishing company RoseTintedSpecs Imprint. This is off-line at the moment while I redesign the site. My apologies for the irritating HTTP 404 notices. In the meantime I have put some links below to the books' Amazon pages.


From my Music page you can also listen to recent songs. Short scores and lead sheets will be available to download free as they're tidied up.


I'm not tooled up
for professional photographic work these days but you can see pictures in the galleries under
PHOTOGRAPHER. I aim to change those on the main page regularly. The current images keep an animal theme going.


Publishe
d Work

Poems Writ for Lublu: A Tragedie in Fifty-one Sonnets.
This is a sequence of sonnets in the Elizabethan form and well-timed in this quartercentenary of Shakespeare's death. Of my goal of 155 (one more than Shakespeare wrote to his loves) I had written 51 at the time of The Lady's death (the Tragedie) in 2003. Trade paperback, poetry. You can buy it in paperback and e-book through Amazon.

Duff Gordon in Italy is a comedy drama about two Little People, sons of an Italian count who rob a Swiss bank of money belonging to the family lent to the Nazis during WWII. It is the first in a series of different stories set around Europe with Duff Gordon Associates linking them. Trade paperback, fiction. Buy it in paperback or e-book through Amazon.

Triad. A thriller about the abduction of teenagers across Europe for sex slavery by a criminal syndicate and Hong Kong's notorious 14K triad. The protagonist, a master of an ancient Korean martial art working for a UN anti-slaving organisation is forced to confront the very triad of his youth. A love story with action across Europe and Asia. Trade paperback, fiction. Buy it in paperback or e-book through Amazon.


Seaside Frolics: Whitstable, Tankerton & Herne Bay.
The definitive book of pictures of these three towns on Kent's North Coast through the seasons. The book has sold out but I plan to re-issue it in mono paperback and as a colour e-format facsimile of the original book. Large format, photography.


Caught on Camera!
is a book of quirky images shot between the West Coast of Ireland and East Coast of China. It is out-of-print in its original large format on art gloss paper. I won't be re-issuing it but you can see some of the pictures soon by clicking on the title here. Large format, photography.



Titles in Preparation

Essential Wedding Photography draws on my experience as a wedding photographer. It will be indispensible to those new to wedding photography and is Book Two in my (as publisher) large format 17 cm x 24.4 cm Really Useful Books series.
Duff Gordon in Denmark is the second in the Duff Gordon series. For this I'm researching the Spanish Civil War, 19th-century Danish history and the Danish Resistance during WWII, particularly the role they played in helping Jews escape to Sweden.


Dictionary of Doom will be Book Three in my Really Useful Books. It is complete but needs updating. The first entries include Abortion, Accidents, Acid Rain, Addiction, Agent Orange, AIDS, Air Attack, Air Disasters, Air Pollution, Alcoholism ... You get the idea.


Encyclopedia of Millenarianism is an outstanding commission for an American academic publisher. It is largely complete but also needs updating. Entries run from Adventists to Zoroastrianism and include St. Malachy whose 12th-century prediction says the current Pope Petrus Romanus is the last.


Popular Encyclopaedia of Sex: Sex in art, literature and popular culture. This encyclopaedia is huge in scale and endlessly fascinating. It is my attempt at relating all things that make up human sexuality. Entries run from A-spot through coprolalia and Mandingo party to zoospermia. Projected as my second Reference title.


Other ideas I toy with are a historical recipe book Celebrity Dishes and a book of alternative etymologies. The latter begs the title Rose's Thesaurus. It came about from my Reverse Dictionary the Cambridge University Press were to publish in 1990. The 55,000-entry, £19.95 dictionary project fell through after the take-over of Chambers (who would have printed the books) by a French publishing firm.
Celebrity Dishes sparks much interest but again, because of its scale I need years more to complete its research. There are more than 6,000 eponymic dishes on file, from bombe Aboukir to tournedos Montmort to oeufs pochés Zurio. One I have been promising for years to prepare is
Grouse Rob Roy, pan juices reduced with whisky and served flaming with whisky.
The shortest-lived, at five days, is surely Chocolate Mousse Titanic?



Editing


Editing of two forthcoming works by author Rose MacFarlane for RoseTintedSpecs Imprint is ongoing. I'm currently chief sub-editor for the art and fashion quarterly Honore Magazine.