Welcome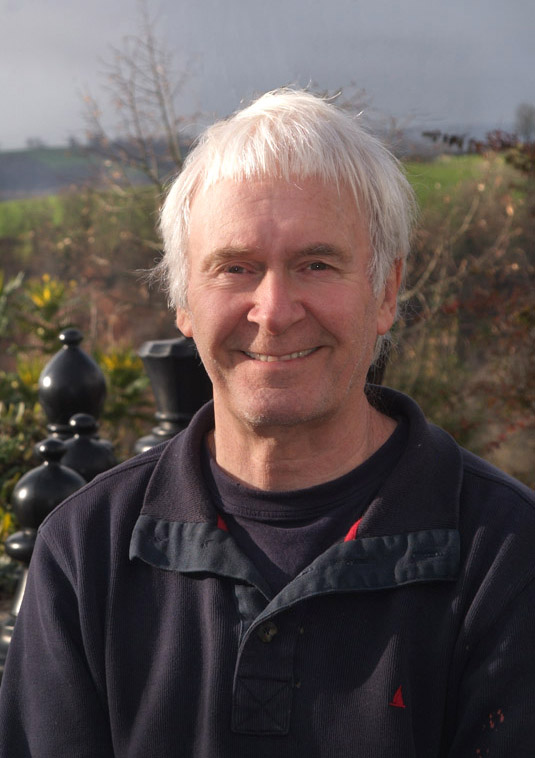 to my Website


I'm an independent author and publisher. You can read a sample of my projects and published work by clicking on the title. Paperback and e-book sales are handled by Amazon via my publishing company RoseTintedSpecs Imprint

.




From my Music page you can also listen to recent songs. Short scores and lead sheets will be available to download free as they're tidied up.


I'm no longer tooled up
for professional photographic work but there are pictures in the galleries under
PHOTOGRAPHER and I change them regularly on the Photography page.
Publishe
d Work



Latest:



Notes on the Botany of the Bible
This title is now published and available through Amazon in paperback and e-book. With long hours in front of the computer from early February until the 23 April, I turned a very interesting hand-written project in an old exercise book into an equally interesting book on biblical flora. My contribution has been updating the botanical nomenclature, clarification, cross-referencing, comprehensive biblical referencing and providing indexes. I based the book on a list of 95 plant species that botanists are in agreement over and a further 111 regarded as the most likely plants for continuing research.
I came across the manuscript in a friend's house in Charente, Central France. It was such an interesting project I dropped everything else. It is now the first in my Reference (as publisher) series. Click on the title for more information about the project. Click Here for details of the book on my publishing site from where you can see a flip-book or .pdf sample.
Poems Writ for Lublu: A Tragedie in Fifty-one Sonnets This is a sequence of sonnets in the Elizabethan form. Of my goal of 155 (one more than Shakespeare wrote to his loves) I had written 51 at the time of The Lady's death ("the Tragedie"). Trade paperback, poetry. You can buy it in paperback and e-book through Amazon.
Duff Gordon in Italy is a comedy drama about two Little People, sons of an Italian count who rob a Swiss bank of money belonging to the family lent to the Nazis during WWII. It is the first in a series of different stories set around Europe with Duff Gordon Associates linking them. Trade paperback, fiction. Buy it in paperback and e-book through Amazon.

Triad A thriller about the abduction of teenagers across Europe for sex slavery by a criminal syndicate and Hong Kong's notorious 14K triad. The protagonist, a master of an ancient Korean martial art working for a UN anti-slaving organisation is forced to confront the very triad of his youth. A love story with action across Europe and Asia. Trade paperback, fiction. Buy it in paperback and e-book through Amazon.


Seaside Frolics: Whitstable, Tankerton & Herne Bay
The definitive book of pictures of these three towns on Kent's North Coast through the seasons. The book has sold out but I plan to re-issue it in paperback, possibly in colour (CreateSpace/ Amazon's colour printing is, frankly, not very good). A colour e-format facsimile of the original book will look as good as a tablet, or computer will allow. Large format, photography.


Titles in Preparation

Essential Wedding Photography
draws on my experience as a wedding photographer. It will be indispensible to those new to wedding photography and is Book Two in my (as publisher) large format 17 cm x 24.4 cm Really Useful Books series.
Dictionary of Doom
will be Book Three in my Really Useful Books. It is complete but needs updating. The first entries include Abortion, Accidents, Acid Rain, Addiction, Agent Orange, AIDS, Air Attack, Air Disasters, Air Pollution, Alcoholism ... You get the idea.
Popular Encyclopaedia of Sex: Sex in art, literature and popular culture
This encyclopaedia is huge in scale and endlessly fascinating. It is my attempt at relating all things that make up human sexuality. Entries run from A-spot through coprolalia and Mandingo party to zoospermia. Projected as my second Reference title, though I have at least a year's more research before the first edition is ready
.
Falling Leaves: A Celebration of Autumn This is the first in a new series (as publisher) Collections. It is mostly pictures of falling leaves interspersed with other aspects of two Autumns spent in the Dordogne. Some of the shots of the French penchant for hunting are not for the squeamish. Allied to this volume in Collections is:
Footprints: By the Sea Shore
This will be the second in the series. Yes, mostly footprints in the sand along with shots of interesting aspects of the seaside. These books draw on pictures I have taken over the years and are unhurried in style and content.
Scheduled for publication before the end of the year.

Editing

Editing of two forthcoming works by author Rose MacFarlane for RoseTintedSpecs Imprint is ongoing.