Photographer
I have removed my old galleries in favour of a continuous line of a dozen or so recent images. These I will update regularly. They currently feature pictures from Omaha Beach in Normandy prior to the 75th Anniversary of D-Day in June, along with seaside images through early Spring. The idea is to inspire me to get on with my Footprints: By the sea shore project!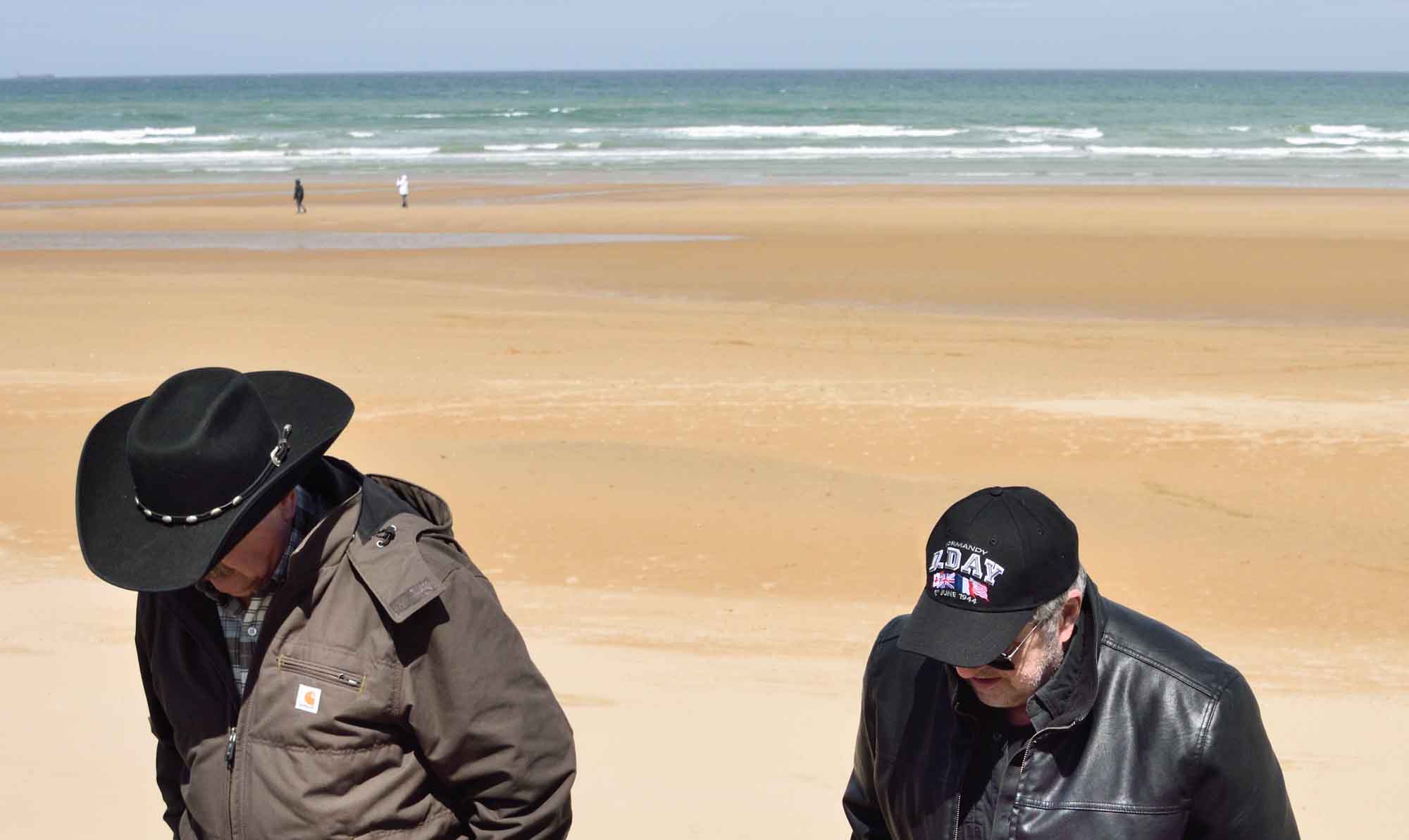 Image 019 7394 Omaha Beach, Normandy, 28 April 2019

Sons of D-Day veterans come to Omaha Beach to pay their respects. The June 6th 1944 assault on Omaha Beach became known as "The First Thousand Yards." The 75th anniversary has sadly been referred to as "One Last time."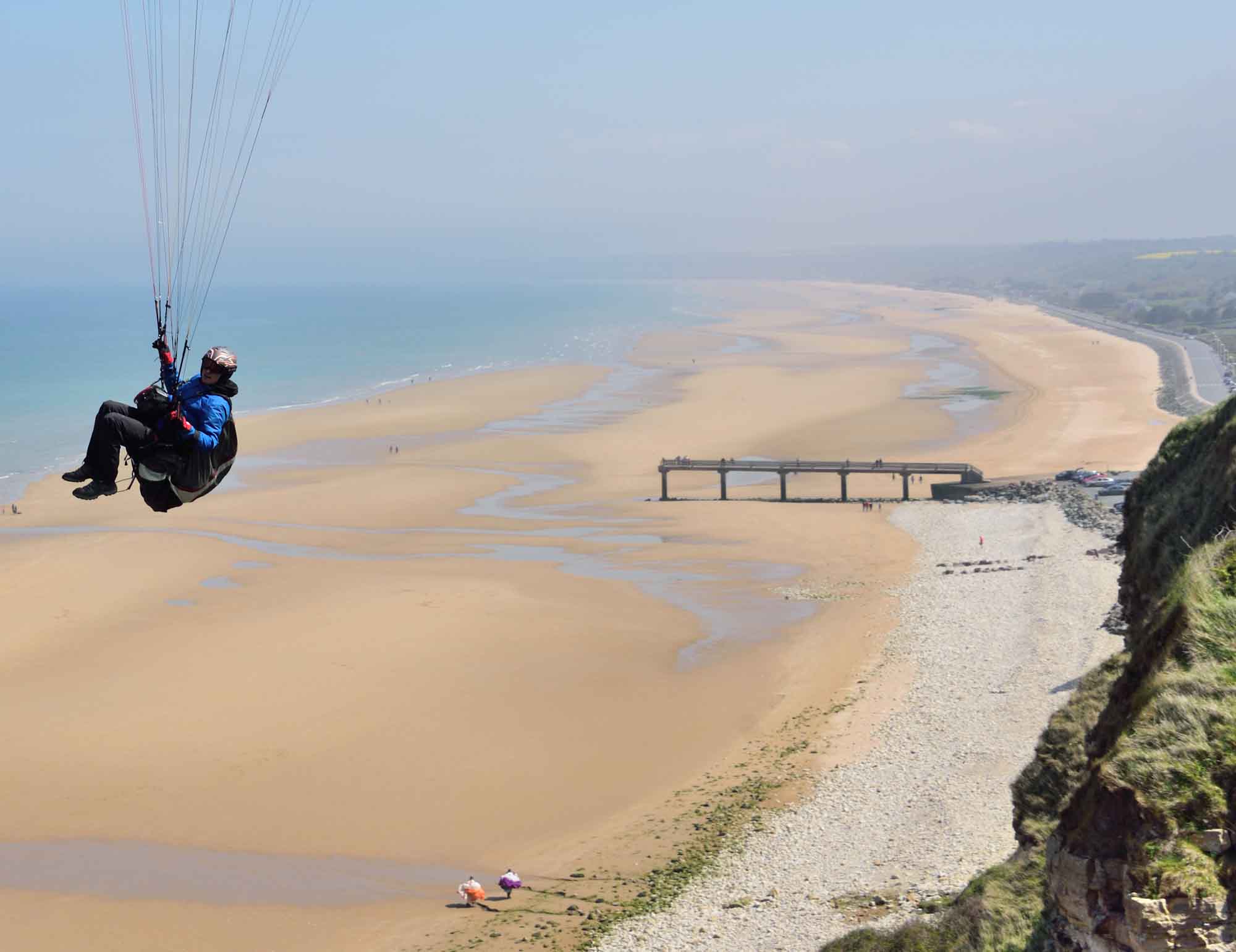 Image 019 7663 Hang gliding over Omaha Beach
Vierville-sur-Mer, Normandy, the western end of Omaha Beach. The first beach head of Operation Overlord was established at the gap opposite the pier by 09.00 on D-Day. Marines had scaled the cliff on which I am standing to neutralise gun emplacements. More than 4,000 American soldiers died in the two-and-a half hours from the first landing at dawn. The pier rests on a section of Mulberry Harbour.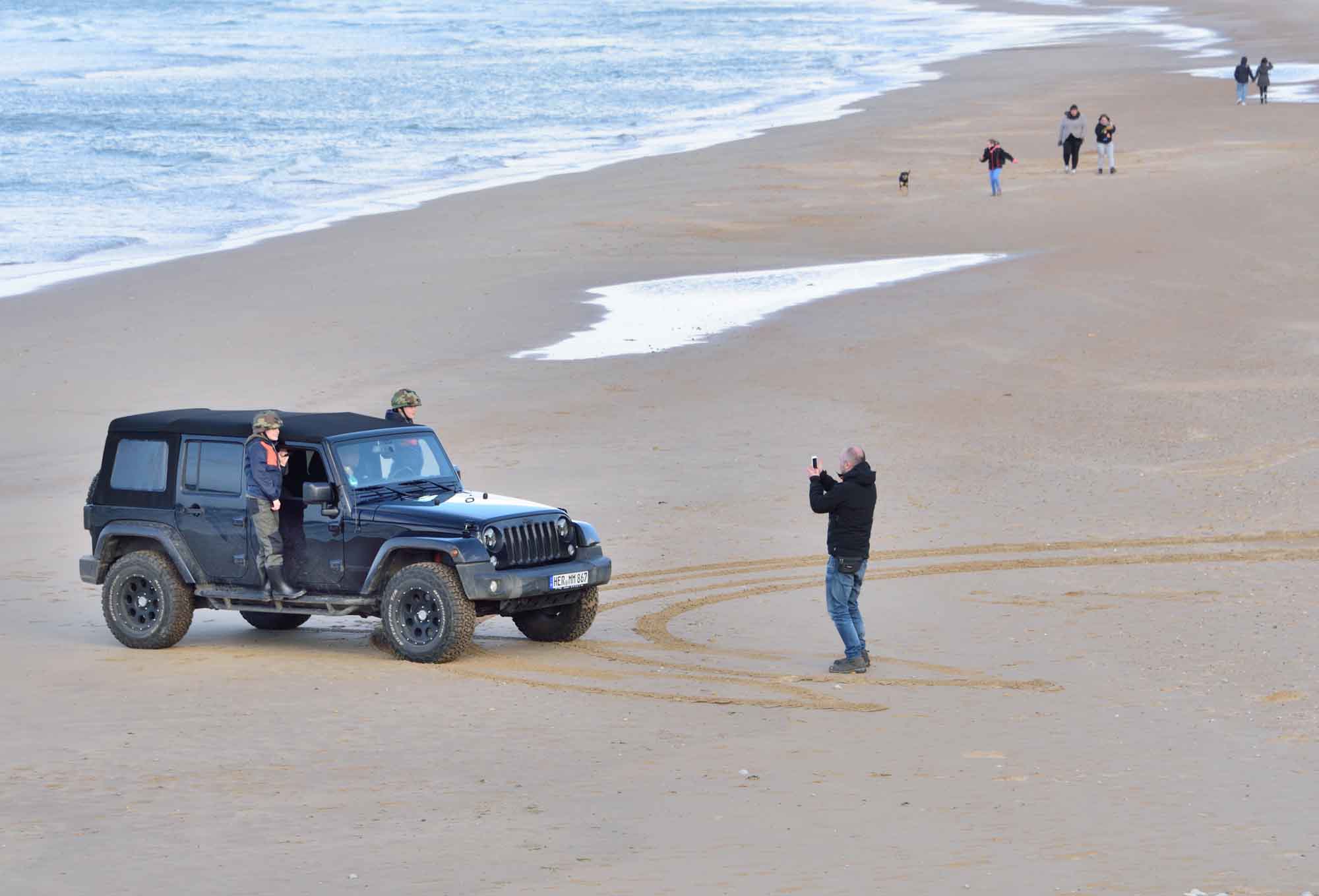 Image 019 7388 Omaha Beach, Normandy, 27 April 2019
Millions have visited the D-Day Landing beaches. With organisation and daring, Dad and his two kids were on and off the beach in 20 seconds
Image 018 2176 Wardrobe malfunction
Shot at my favourite beach photography haunt, the Ile d'Oléron in South-West France. The picture was criticised as beach voyeurism when submitted to a New York-based competition. A ridiculous notion, unless the judge took exception to the woman's less-than-perfect figure captured in this way. I don't mean to be unkind but what does a photographer do in such a situation other than take a picture? What is photography if not voyeurism, of a sort? It will be published in my Footprints volume.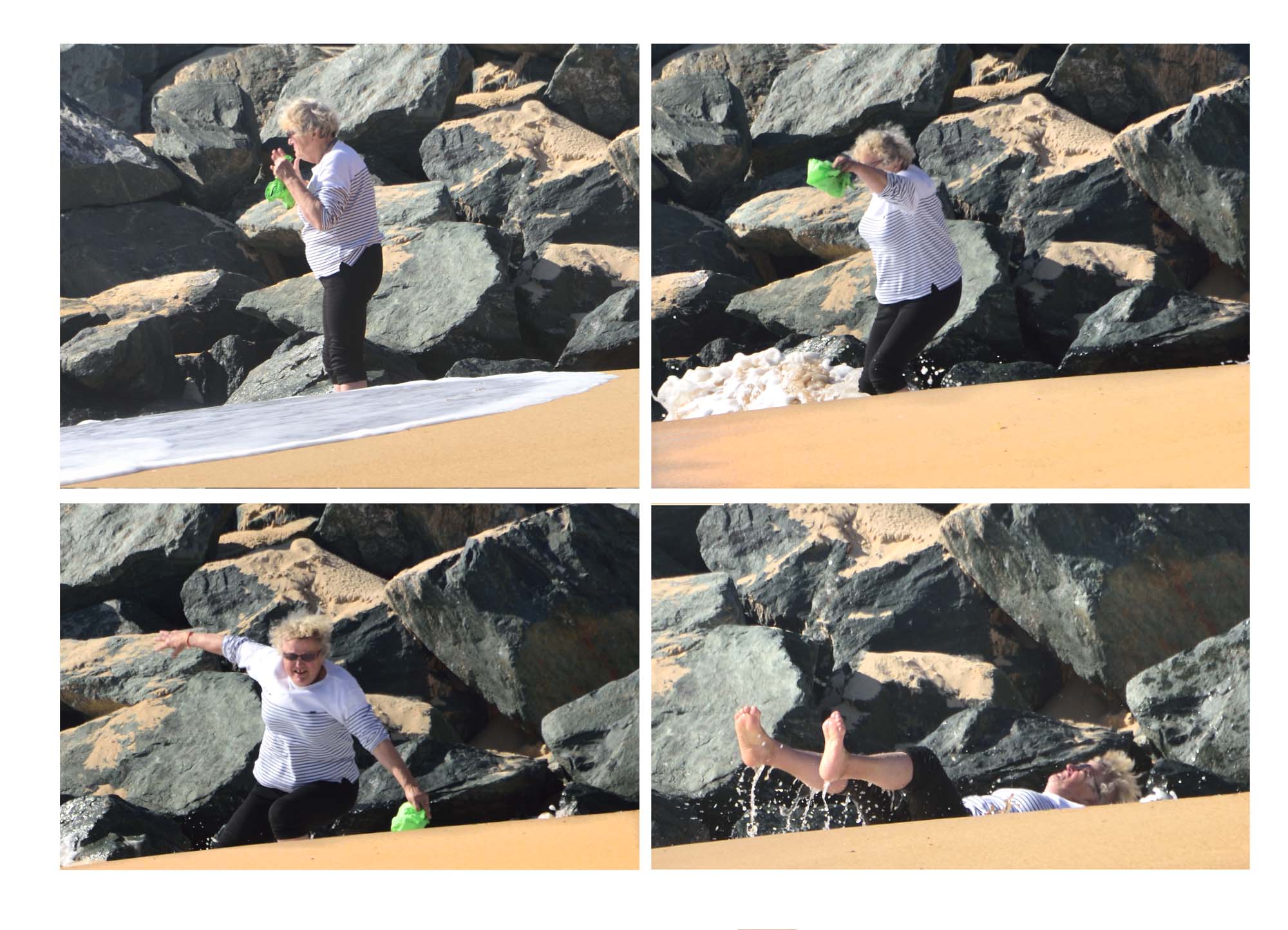 Image 070 6232 Taking chances
The second submission of a group of five pictures to a competition that seems to have elicited the voyeurism comment from the reviewer along with the suggestion I must spend a great deal of time waiting for such things to happen. All my photographs are grab shots. There is plenty going on around all the time. Some people are observers, some are not, or they are not holding a camera.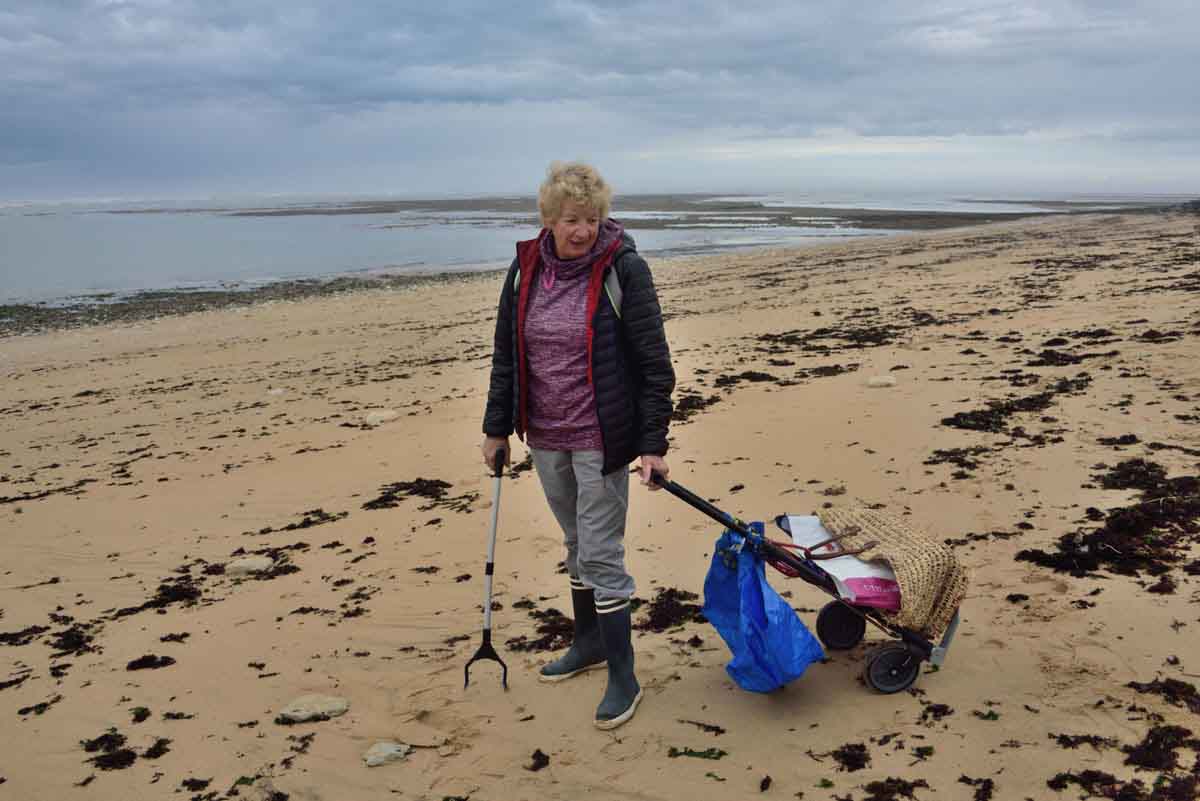 Image 018 4125 Collecting plastic
A more demure shot also on Oléron. This woman lives near the beach and regularly collects rubbish throughout the year. Others do it also and the beach is a credit to them.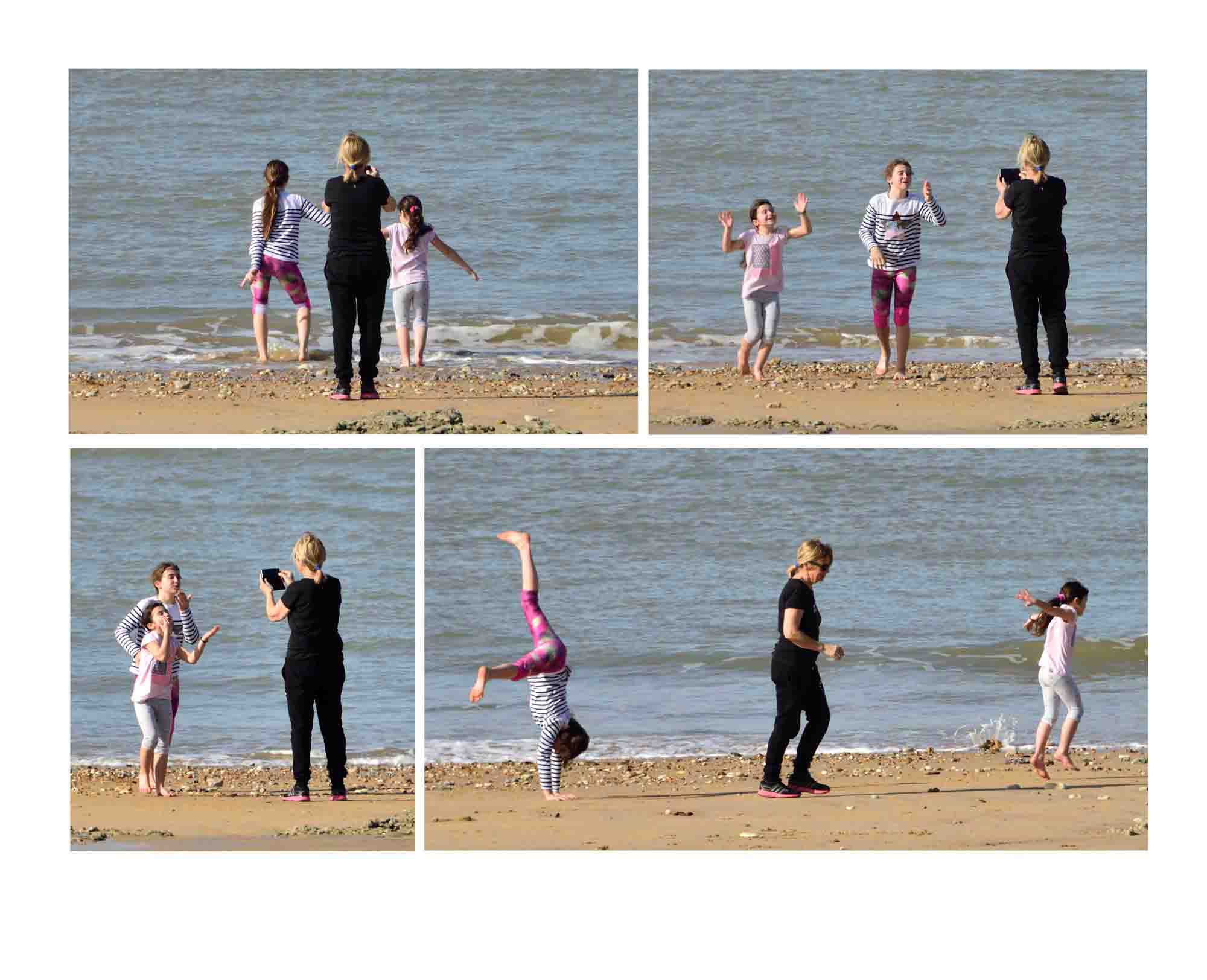 Image 019 6322 01 Holidays on Ile d'Oleron with grand-maman and grand-papa
These sisters are clearly pleased at being on holiday with their grandparents on Oléron in February this year. A fourth frame shows then clustering around the phone to see the shots.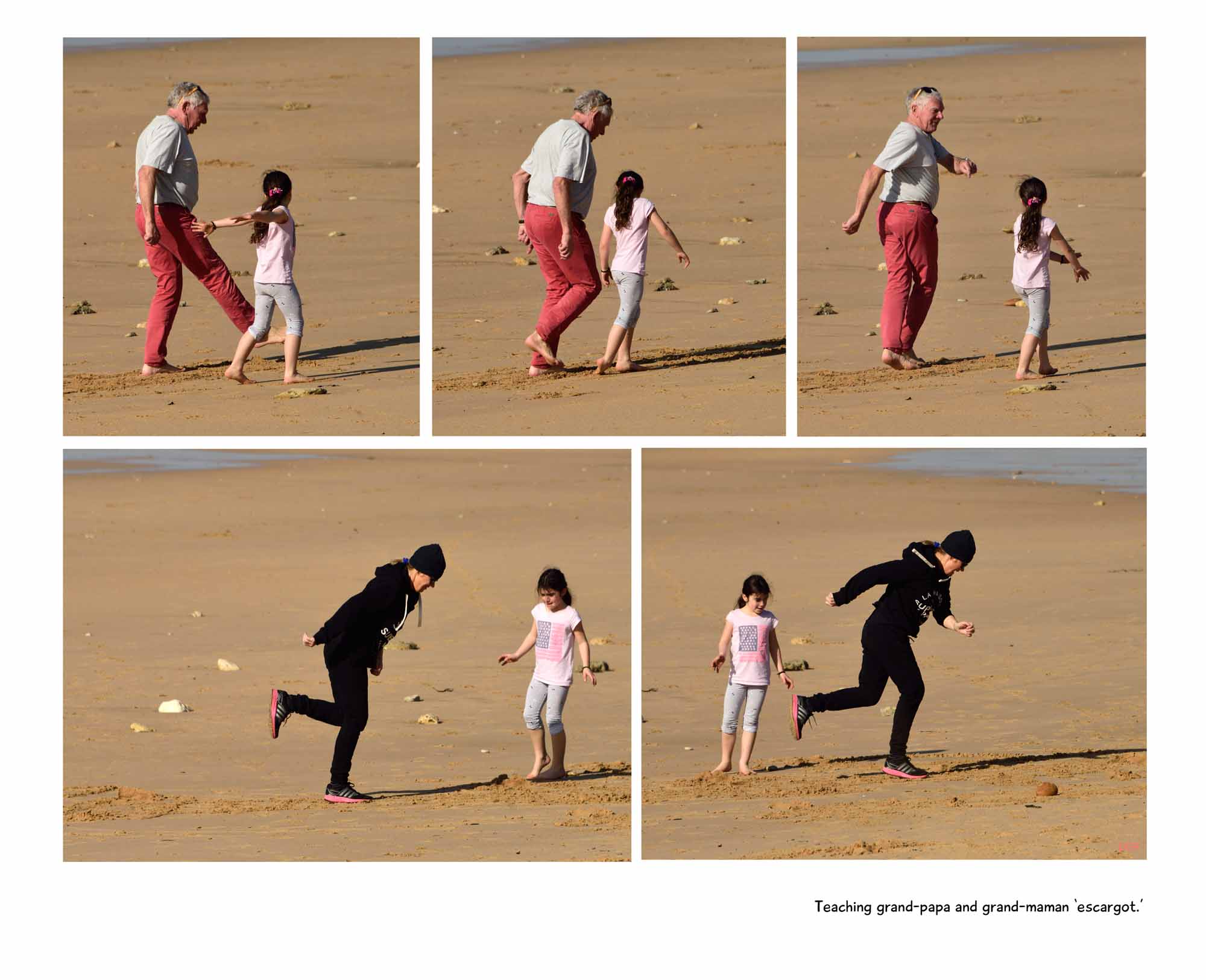 Image 019 6383 Teaching grand-papa and grand-maman escargot.
Only one of them needs instruction in hop-scotch, of course.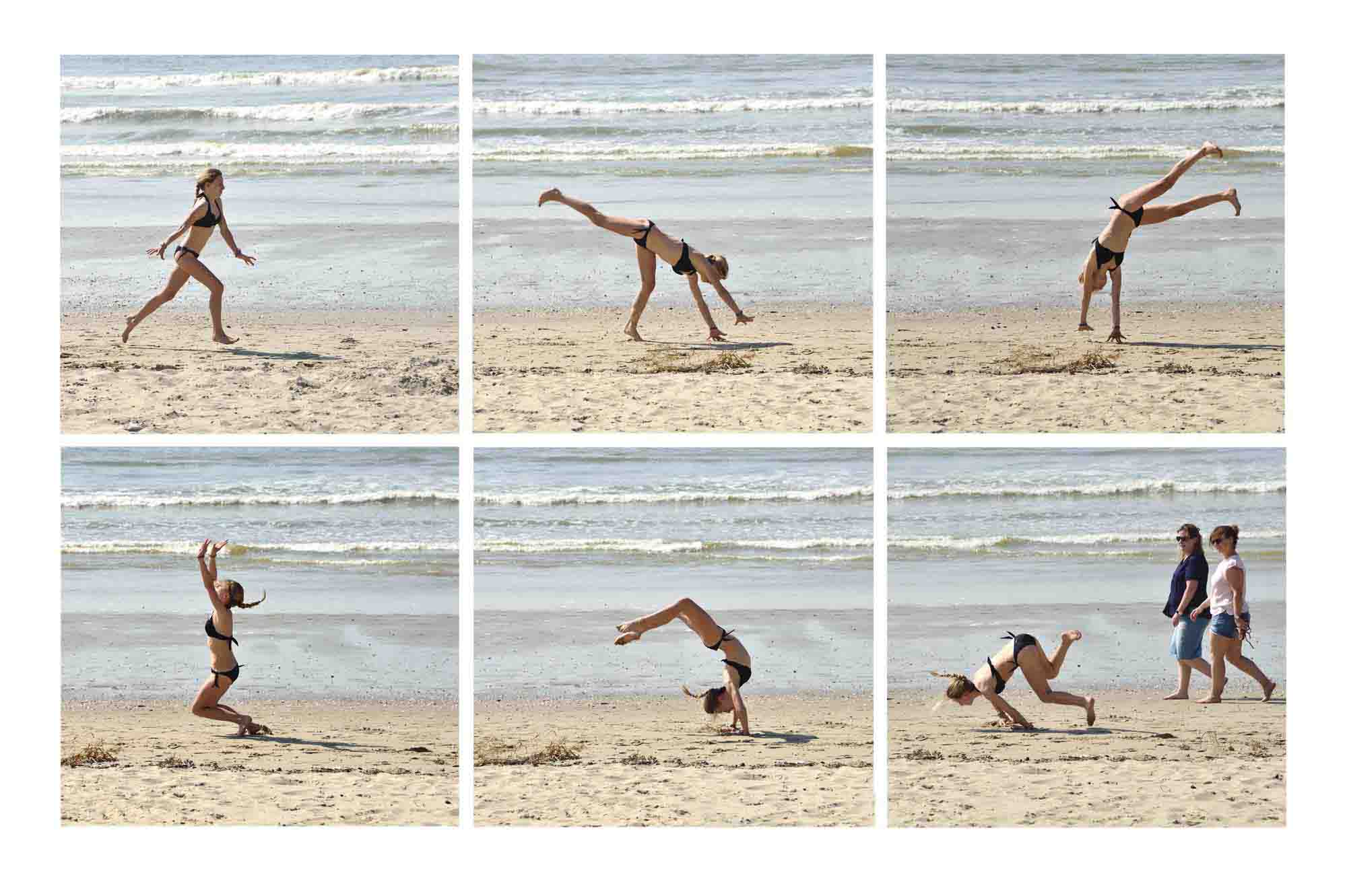 Image 019 7124 Oops! Merlimont Plage, Pas de Calais
Another in my Oops! series. These differ from the schadenfreude sequences. You can only admire the young woman's acrobatic ability and perseverance. She succeeded in her routine on the third go.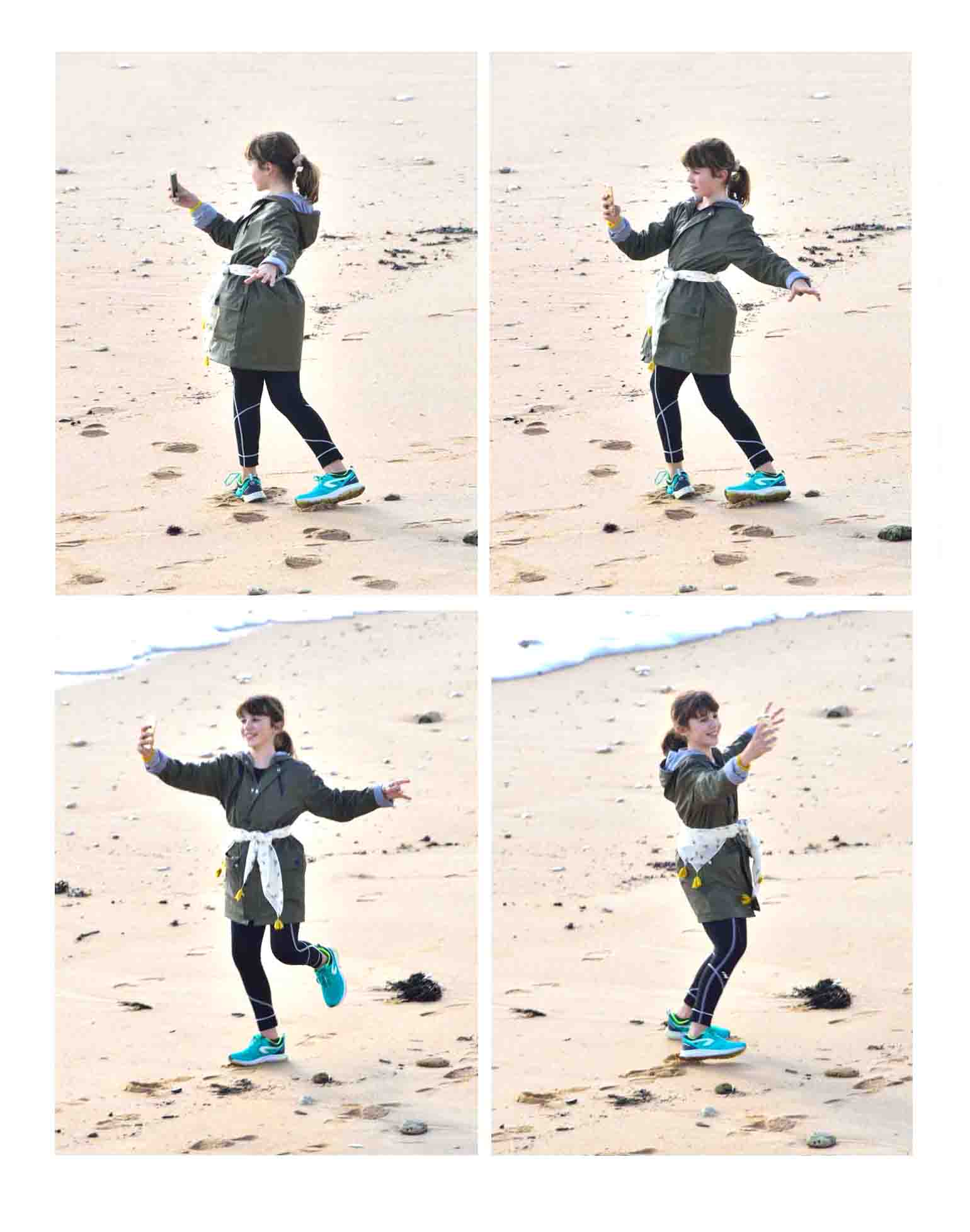 Image 019 6164 Keeping up with the Selfies
Another young woman pleased to be on holiday and show her friends, from all angles. I'm ever amazed when, at dusk, I put the camera away only to have to haul it out for situations like this one seen from the cliff top.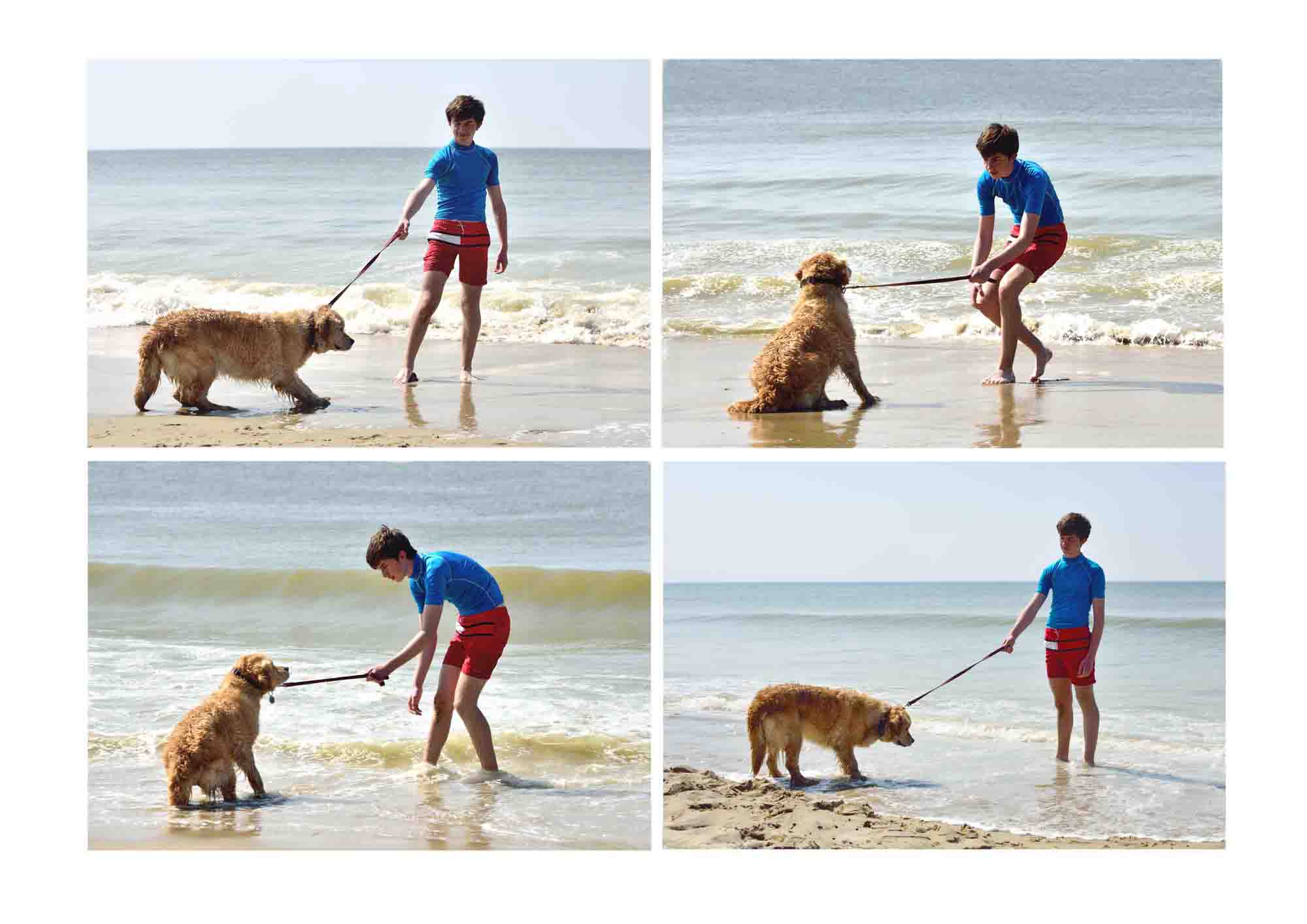 Image 019 7050 Won't
The first dog I have photographed that did not like beach or sea.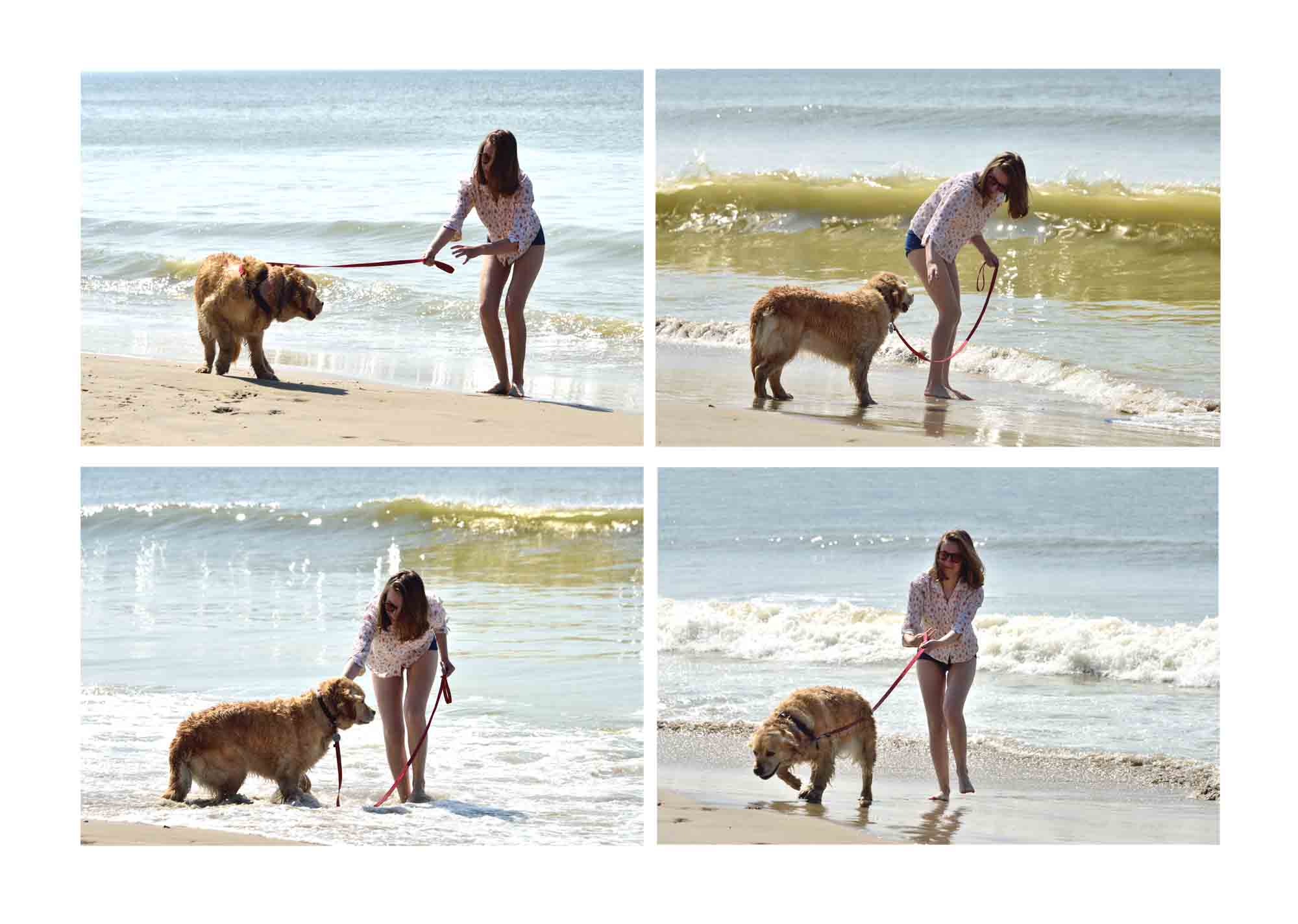 Image 019 7068 You can't make me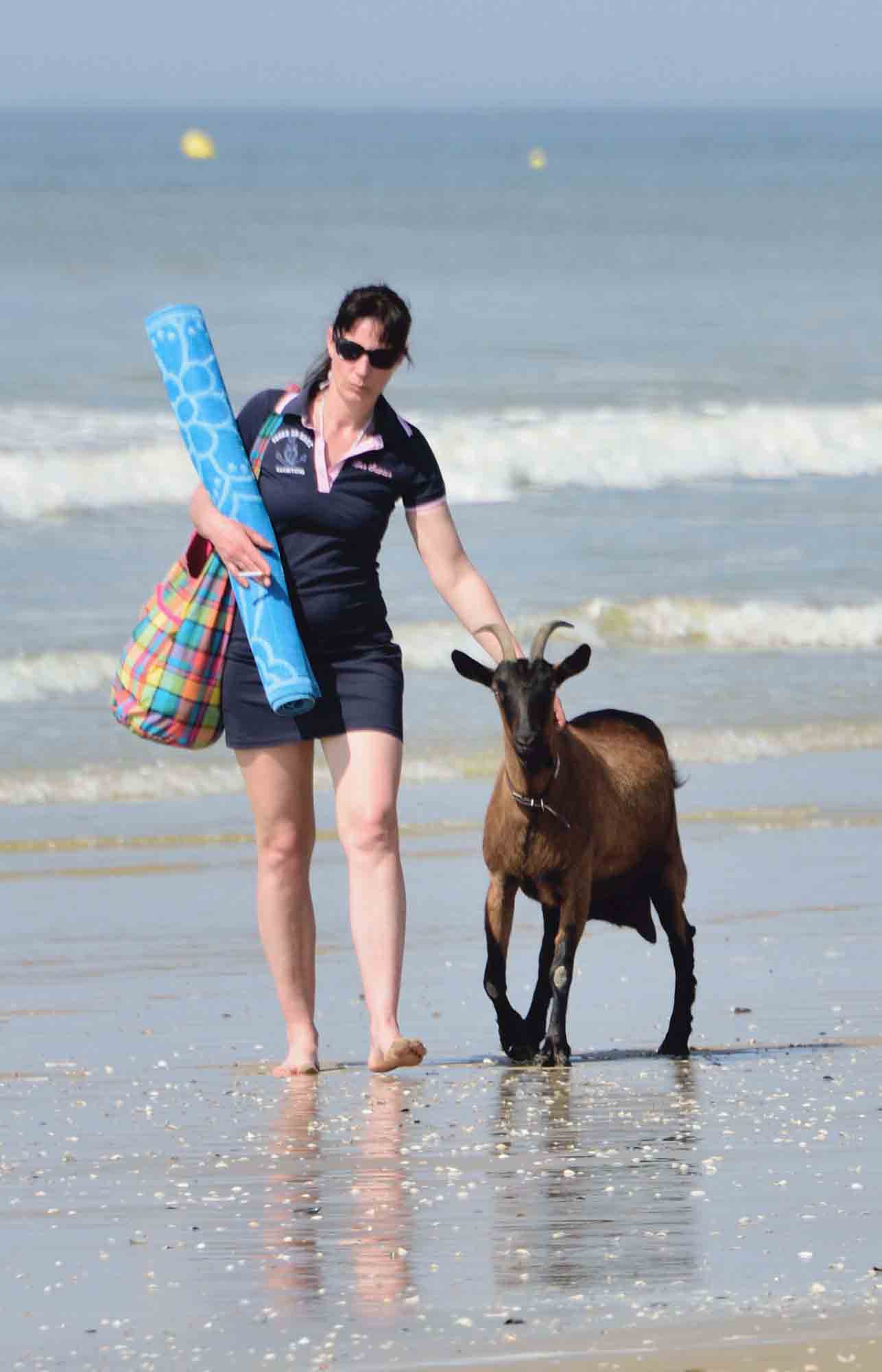 Image 019 7101 Woman and goat, Stella Plage, Pas de Calais
Always pleased to see something different.